Discussing your smile with your dentist at Sydney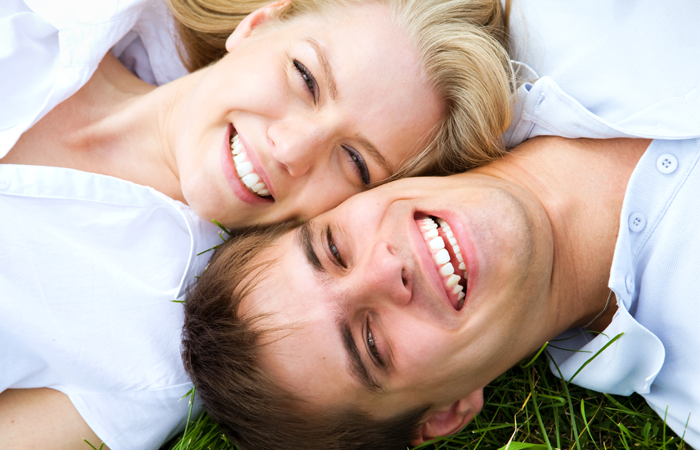 The potential impact of a gappy smile
On a day-to-day basis our faces and smiles are on show, whether it be in person or on a video call. Therefore when you wake in the morning and have to face the world, you will want to have a smile that you are proud of and creates an element of confidence.
When staring in the mirror at your gappy smile, a set of straight, gap-free, sparkling pearly- white teeth may sound like nothing more than a dream, but it is important to know that your dream can be a reality with just a little work in a short space of time.
Re-creating your smile without months of treatment
Depending on what type of tooth replenishment option is chosen, it is a great confidence booster to know that there are cosmetically appealing procedures to quickly and easily fit into your everyday life. Once it has been discussed and investigated during a consultation with your dentist Sydney, you may decide on an implant, the procedure can occur within just a few hours and apart from some healing time your new smile can be complete within just a few weeks!
Reducing and eliminating the possible bone loss
At Spa Dental Sydney we completely understand that the idea of bone loss is not something you would necessarily consider when looking at a slightly gappy smile, which is why we have got you covered. Knowing the implications of tooth loss on a larger scale than just missing the tooth is part of our job and we will therefore help educate and guide you when it comes to your oral health. Our dentist Sydney is there to fill in the gaps of your dental knowledge alongside the physical gaps within your smile.
Improving your smile with you
Whilst you are the one who will be wearing your smile on a day-to-day basis, our investment in your smile is paramount. Our dental team understands the importance of a confident smile which is why we focus a lot of time and effort on different ways to get the smile you are after. Whether it be orthodontic treatments, dental implants or teeth whitening options, we are there to work with you 100 per cent of the way from start to finish and beyond. As with every treatment, procedure and general dental care, we work as one part of the team whilst you cover the rest, so we will always work together to gain a smile you are proud of.
Focussing on long-term solutions
People rarely want to go through a procedure or treatment plan where the results will last only a few months.  Which is why when looking at tooth replacement options, our dentist Sydney focusses on longer-term solutions.
Dental implants fit into the longer-term category. Once you have undergone the procedure, providing you stay on top of your daily oral hygiene processes, this replacement option could last up to ten years or more. No need for 6-monthly replacements or endless procedures to maintain your smile.
We at Spa Dental Sydney will always work with your best interests in mind.
All treatment carries risks. Individual consultation is required with one of our practitioners to ensure that the treatment is right for you.