Introduction to children's dental care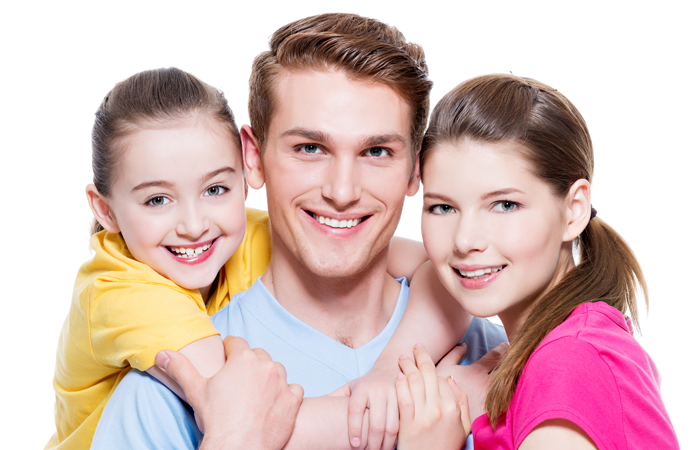 From when a child gets their first milk tooth, it's important to introduce them to brushing their teeth and get them registered with a dentist in Sydney CBD. More children are experiencing problems with decay and needing fillings at an earlier age, so it's important that children start visiting their dentist regularly. Every 6 months is advised as a minimum.
About our dentistry for children
Spa Dental Sydney CBD is a dentist in Sydney CBD providing treatments to children aged 2-17 years old and eligible for Medicare's Child Dental Benefits Schedule scheme. The range of treatments includes essential and basic dental services, from teeth cleaning and fillings, to x-rays and examinations. Children are offered appointments with our experienced team at our dentist in Sydney CBD and will be made to feel comfortable and secure.
Showing your child how to brush their teeth
Establishing a brushing routine early on for a child is important to get them into the habit of cleaning their teeth.
As the parent or carer, you can help your child to gently brush around their teeth, getting them used to the feeling and the taste. As your child gets older, they will get into the habit and learn how to brush their teeth themselves, but this should always be supervised.
Brushing teeth needs to be done twice a day for about 2 minutes each time. The brushing can be done once in the morning and once before bedtime. At our dentist in Sydney CBD, we can offer guidance on teeth brushing and can answer any questions you have about your child's developing teeth.
Your child's appointment
Your child's early appointments at our dentist in Sydney CBD will be simple and straightforward. It's encouraged to make their appointment fun and something that's enjoyable. One of our dentists will explain about visiting the dentist to you and your child, slowly introducing them to the patient chair and explaining what will happen. The appointment will give the dentist a chance to look inside their mouth and check the general health of their teeth. They can also offer you some general guidance about how to care for their teeth at home to prevent problems.