Will dental implants work for me?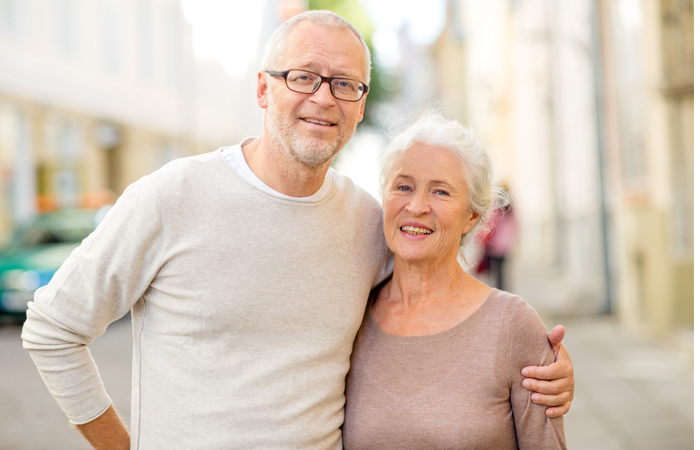 Almost 13% of the population of Australia have implants and the popularity of this dental procedure seems to be growing. No two people are the same and to have dental implants Sydney we will first need to assess your suitability for a particular treatment. To do this in all cases it is necessary to have a comprehensive examination which will include X-rays and 3D scans using the latest technology. We will also want to know everything about your medical history and all medications and supplements that you have taken in the past. You can rest assured that the implant procedure has evolved since it was invented in the 1950s, to become a highly efficient and successful treatment. We carefully assess the information which we gain from your examination before making any recommendations. We provide you with an extensive explanation of your condition, the treatment and a plan of how the treatment will be delivered. This provides you with all the information you will need to ask questions and make an informed decision.
A great leap forward in dentistry
Dentists in the past have had limited options when replacing teeth which had been lost either by accident or decay. The options tended to be dentures or a bridge, dentures rest on top of the gums and are fixed with adhesive and bridges require natural teeth to be anchored to. Neither option has really solved the problem adequately as they are not as stable as your normal teeth. In the decades since the first implant, dental science and technology have combined to make enormous strides and implants have benefitted enormously.
What is so special about implants?
Trying to find a way to give patients a stable tooth replacement that mimicked natural teeth has always been the goal. Dental implants Sydney use the Strauman dental implant system which has a proven history and success rate. Implants are also about matching the shape and colour of existing teeth and this system is reputed for outstanding standards in this area.
What is the procedure?
After the initial examination and discussion with you we must all agree to proceed with the treatment. In some cases where the density of the bone is insufficient it may be necessary to do a bone graft. In the past it was not always possible to offer dental implants to patients with insufficient jawbone structure. Bone grafting is another area where dentistry has made enormous progress and it is very seldom that our practice is unable to offer dental implants Sydney to a patient. On the day of the procedure we will make a small incision in your gum down to the jawbone. We will then drill a small hole in the exact location where the implant will be made. A titanium post will be inserted into the hole and this will act as the root. An abutment is fitted to this post which provides extra stability and a prosthetic tooth or crown is then fitted onto the abutment. The procedure will be done in three stages allowing time between each stage for your gum and jawbone to heal. We can do a single tooth, multiple teeth or your entire mouth. The full mouth implant referred to as 'all on four' is held in place by four strategically placed implants.
An astonishing result
We are confident that you will be amazed at the result which should allow you to return to eating and drinking normally. There will be no moving as the tooth or teeth will be anchored into your jawbone. You will be able to smile and enjoy life as you did before you lost your tooth or teeth.
All treatment carries risks. Individual consultation is required with one of our practitioners to ensure that the treatment is right for you.